Fund manager generates huge returns from off-index stock wagers
For two decades, Wilson Sy produced some of the world's biggest stock-market gains by betting on lesser-known companies outside his benchmark index.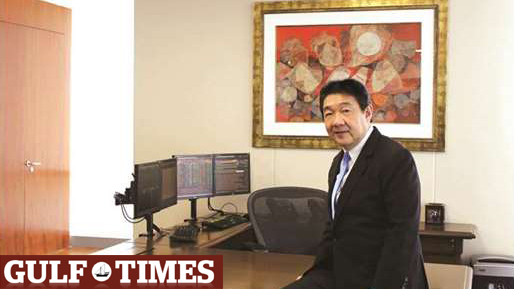 Now, the Philippine money manager says his strategy has been upended by the flood of cash into passive investment funds – and that more stock pickers in bigger markets could face similar challenges.
After steering his flagship mutual fund to a more than 2,600% return in the two decades through 2014 – trouncing both the Philippine market and the vast majority of equity funds globally – Sy's epic run has fizzled: He's up just 4% over the past five years, trailing a 19% total return in the Philippine Stock Exchange Index.
Sy pins much of the blame on the historic rise of index-tracker funds, saying they've siphoned cash from smaller stocks and made the securities too illiquid to buy. He now sees little choice but to hew more closely to the index and try to add value through market timing – a notoriously difficult endeavour.
"It's harder and harder" to beat the index, Sy, who founded the $235mn Philequity Fund in 1994, said in an interview in Manila. "Volume is going into more liquid stocks, so we can't really veer away too much."
Read the full article on Gulf Times.